So we began by taking a closer look at fan culture, where we soon came to the conclusion that true fandom cannot help but express itself. This can be seen in a number of ways, including cosplay, podcasts and the countless YouTube videos analysing trailers for hidden Easter Eggs. But perhaps the most interesting form of this expression is fan art, an increasingly popular way for fans to get even more from the games they love.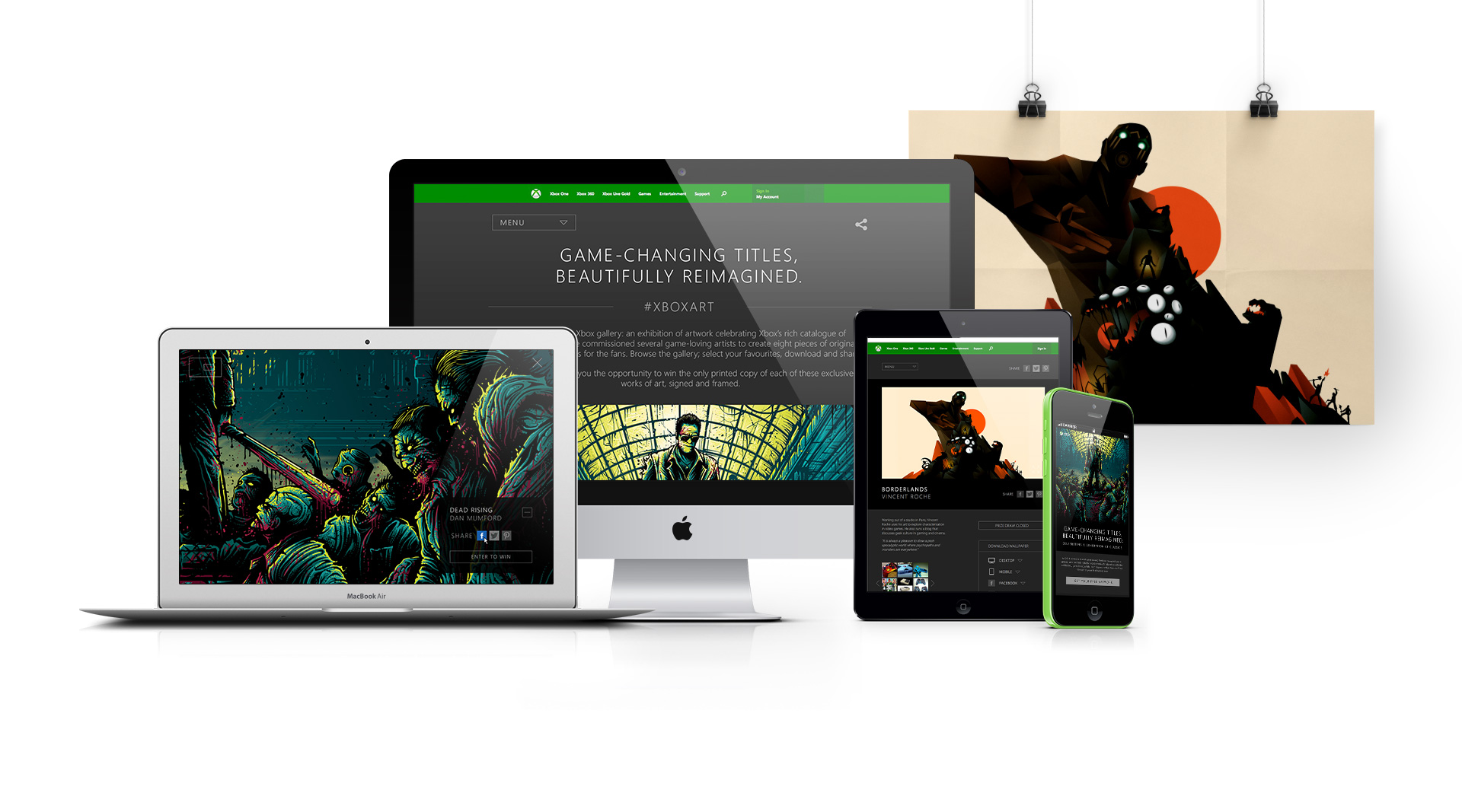 Seizing upon this, we commissioned seven game-loving and influential artists to create a new piece of authentic fan art for their favourite Xbox 360 titles from the last 10 years. We then allowed everyone to download each peeve of fan art as a free, no-strings attached gift, while also giving several lucky people the chance to win the original, one-off print of their favourite piece.
The campaign was supported by a social first approach, where we asked our artists to post work-in-progress images and videos. And through a bespoke direct mail package, we targeted journalists and influencers with a PR outreach initiative.
Overall, #XboxArt reached 9.3 million fans across 52 countries. it also produced the most positive brand sentiment to date, increasing the sentiment score from the average of 1 to 15. This is particularly noteworthy in the gaming industry, as the audience are prone to criticise marketing efforts. But #XboxArt proved that showing love is sometimes more effective than selling.